I've been playing around with and trialling some lovely loose eyeshadow powders for an upcoming tutorial from Noella Beauty Works which offers all natural mineral cosmetics
that are not only good for your skin but have a friendly price tag, their 5gram jars sell for (AUS)$4.65 (US)$4.99 each.
The colours that I picked were Navy, Snowflake, Sleepy Blue,
Wild Grape and Macchiato.
The pigments in these powders are very true to form and some of them contain shimmers making them really pretty. The containers also have the sifter holes in the inner lids which is great to prevent too much mess or spillage.
They were shipped to me from NY America and arrived safely and in perfect condition, the packaging was very appealing with the powders inside a satin bag along with some very pretty paper flowers, I really liked that touch :) Noella Beauty Works also sells foundation, blush and lip balms that are all 100% natural.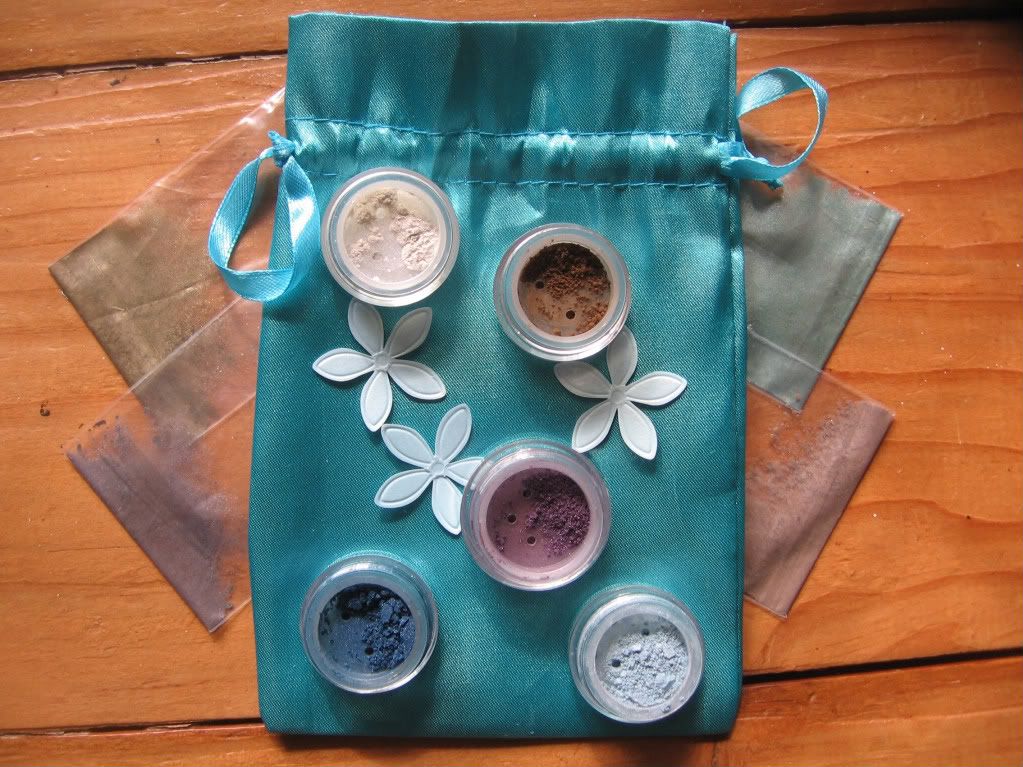 You can visit Noella Beauty works at: